adansiweb.xyz
First In News & Awesome In Promotions
Follow adansiweb.xyz on Facebook
Subscribe To adansiweb.xyz TV - & Fully Enjoy Our Updates
Former Metro TV News Presenter Who Confessed As LGBT Member Makes A Bold Declaration To Parliament
Mr. Ignatius Annor worked as a broadcast journalist with Metro TV. He was part of the News presentation team and a reporter. Recently, he Boldly came out as a proud LGBT member. His stance was widely condemned by many Ghanaians who disagreed with his orientation. Well, that is his choice and nobody can oppose it.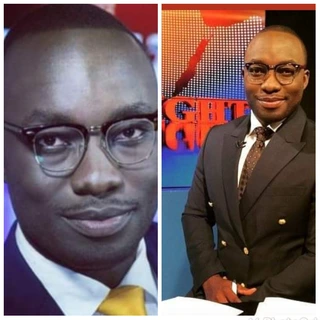 With the recent debate about LGBT in Ghana, Ignatius Annor has declared his stance to Ghana's Parliament. To me, it's a bold declaration which the LGBT community in Ghana will be proud of. Alternatively, those against the act will definitely critcise him. That's the beauty of democracy.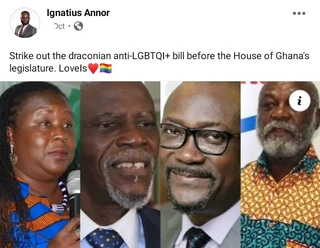 On His official Facebook page, Ignatius Annor sided with the total scrapping of the anti LGBT bill. He had this to say;
"Strike out the draconian anti LGBTQI bill before the House of Ghana's legislature now Lovels "
After his post, one Bismark Okyere Darko told him that the bill will only be scrapped in the dreams of Ignatius Annor. Well, as to whether Ignatius Annor and his pro LGBT Group will win or not, the Parliament will decide.
SHOULD PARLIAMENT DROP THE ANTI LGBT BILL?
0 COMMENTS
Share adansiweb.xyz To Your Friends
SOCIAL MEDIA HANDLES