adansiweb.xyz
First In News & Awesome In Promotions
Follow adansiweb.xyz on Facebook
Subscribe To adansiweb.xyz TV - & Fully Enjoy Our Updates
Five factors that places Asantehene above most traditional rulers of Ghana and Africa
Within every community there are traditional heads and rulers who continue to steer the affairs of the land and spearhead development within certain parameters in our society among the people.
In Ghana, with regard to the sixteen (16) regions it seems one out of the total number of regions constituting 16 uniquely stands tall among the rest of the other fifteen regions.
In the realm of traditional leadership and that is to say, Otumfour Osei Tutu II places higher above the rest of the traditional leaders in Ghana and that of Africa due the following reasons or factors below;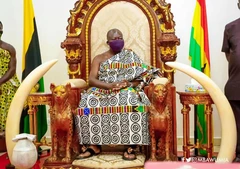 1. The 1992 Constitution of Ghana under certain provisions separate and single out the Ashanti king from the rest who are Paramount Chiefs, Divisional Chiefs, Sub-divisional Chiefs and the 'Adikrofo' within the borders of Ghana and so it is with other African countries including Nigeria, Kenya, Ethiopia, Cameroon etc.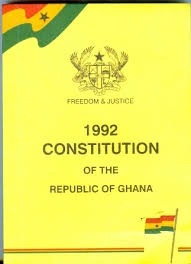 The Ya Na, Dormaahene, Okyehene, and the rest of the recognised traditional leaders are Paramount chiefs who do not compared to the highly revered Ashanti King His Royal Majesty Otumfour Osei Tutu II in under any circumstance.
2. His Royal Majesty the Asantehene Otumfour Osei Tutu II has always represented Ghana and Africa during the United Nations General Assembly. The king of Ashanti has always been seen on the podium of every UN General Assembly High Forum meetings abroad of which he addresses on the theme culture and peace.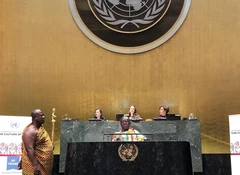 3. The total number of Paramount Chiefs under him is vast in the country and that of most African nations which makes the Ashanti king unique and powerful.
4. The Ashanti Kingdom is highly recognised than most kingdoms and chiefdoms in Ghana, Africa and most of the Western Countries of the world. The Golden stool is the greatest historic and sacred object that makes him Supreme than the rest.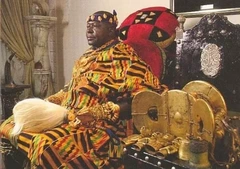 5. Most of Ghana's richest men including Charles Ampofo, Dr Kwabena Duffour, Addo Kuffour, Dr Osei Kwame Despite, Dr Kwaku Oteng, Nana Konadu Agyemang Rawlings and many other astute politicians, religious leaders in the country owe an allegiance to the Ashanti king.
It is clearly evidential that the Ashanti King is the biggest traditional ruler in Ghana and most African nations when you are to put things into juxtaposition.
0 COMMENTS
Share adansiweb.xyz To Your Friends
SOCIAL MEDIA HANDLES