adansiweb.xyz
First In News & Awesome In Promotions
Subscribe To adansiweb.xyz TV - & Fully Enjoy Our Updates
Kotoka International Airport Wins The Best Airport in Africa For The Third Time
March 13, 2022
• • 196 Views • 0 Reactions
News
Ghana's Kotoka International Airport has been awarded the 2021 Airport Service Quality (ASQ) Award by Airports Council International (ACI) for the Best Airport in Africa by Size and Region (2 - 5 million passengers a year).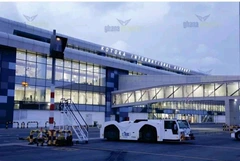 This is the 3rd time Kotoka Airport is receiving this award, as it was also adjudged the best airport in 2019 and 2020.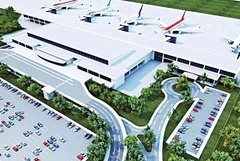 Kotoka International Airport is an international airport in Accra, the capital of Ghana. The airport is operated by Ghana Airports Company Limited, which has its offices on the airport property. It is the sole international airport in Ghana.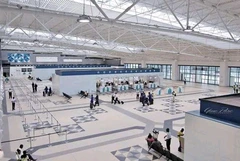 For 13 years and still growing, Kotoka International Airport have undertaken numerous initiatives to serve an average of 7,780 passengers daily. Some of these initiatives include availability of self-check-in systems, improved parking, enhanced security, capacity to accommodate additional airlines and enhanced passenger shopping experience.
Also not forgetting the iconic Terminal 3 which is fitted with some of the world's most technological airport systems.
0 COMMENTS