adansiweb.xyz
First In News & Awesome In Promotions
Subscribe To adansiweb.xyz TV - & Fully Enjoy Our Updates
What did Idi Amin give Saudi Arabia for his political asylum
April 30, 2022
• • 137 Views • 13 Reactions
Tradition and History
Idi Amin Dada's reign from 1971 to 1979 as Uganda's third president was a curious period. Often praised by some as putting Europeans in their place by not giving them a pride of place in the country and often compelling some white men to carry him in palanquins, others thought otherwise.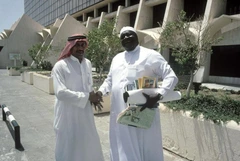 The critics label Dada as a de facto military dictator who was corrupt, bereft of leadership skills for state governance and murderous of political opponents and any one including an ex-wife. Idi Amin is also noted for his expulsion of foreign nationals in Uganda at the time especially Indians to leave the country within a stipulated time on grounds of taking economic opportunities of the locals and acting against the interest of the state.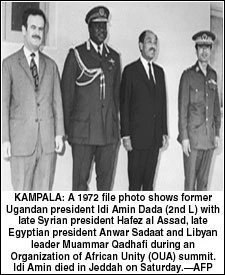 Many of such Indians had their properties and businesses taken over landing in the UK penniless.
In the end he was a political refugee who fled when Tanzanian troops and Ugandan rebels marched to capture him. On why the Saudi government took in Amin, a Quora contributor by name Danish rendered the following.
"Because Saudi govt gave him political refugee status. Saudi govt also took care of his family.
The former ruler arrived in the country as a political refugee in the mid-1980s after spending a few years in Libya and Iraq following his overthrow at the hands of Tanzanian troops and Ugandan rebels in 1979.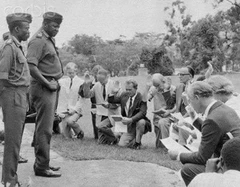 1
2
»